LOOKING BEYOND PHYSICAL ACTIVITY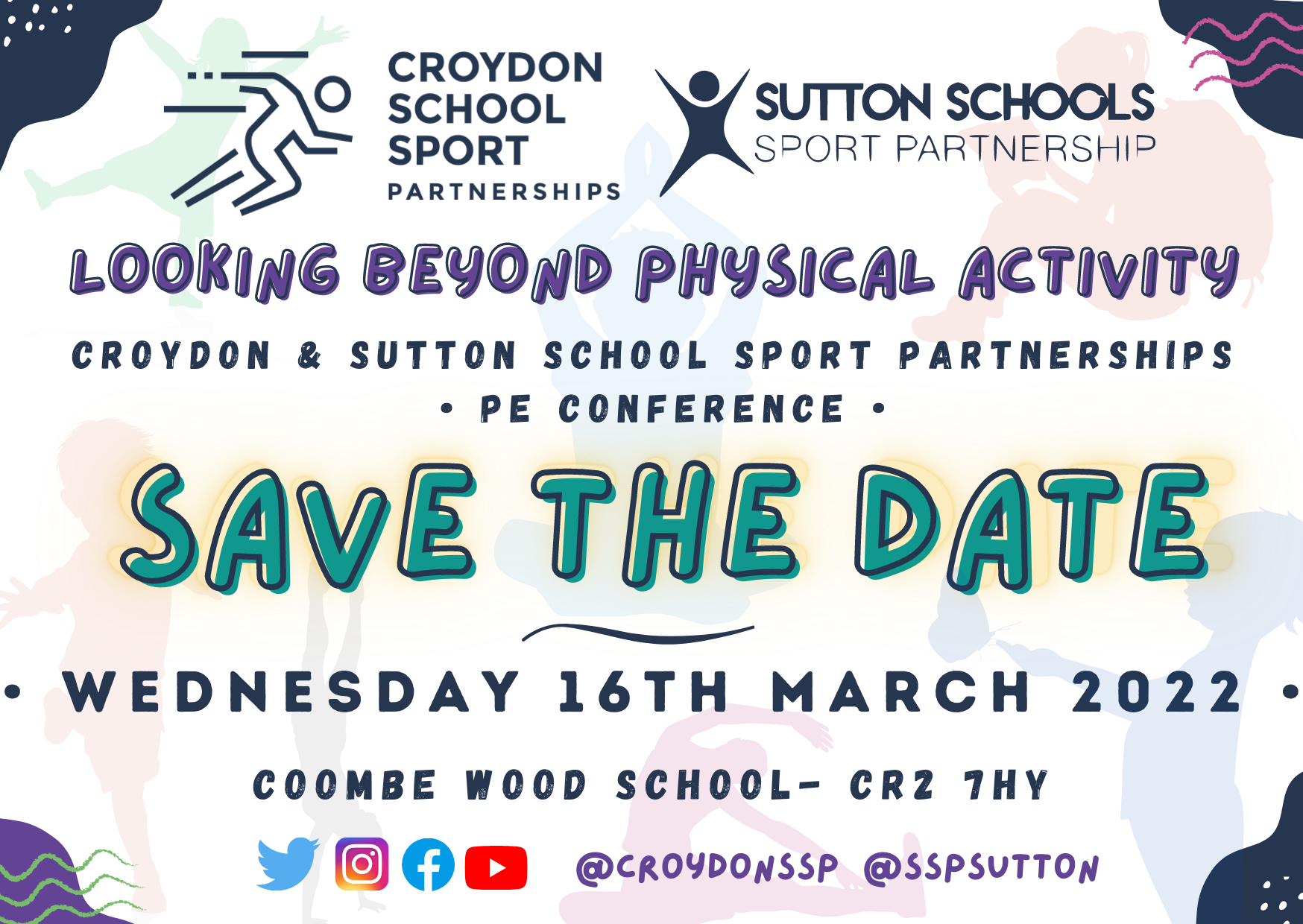 This year's conference will LOOK BEYOND the obvious PHYSICAL ACTIVITY elements of Physical Education and School Sport, instead concentrating on the softer skills associated with our subject. Physical Activity lends itself perfectly to the development of essential life skills such as resilience, collaboration, empathy, confidence and self-esteem which can help us face all life's challenges and improve our overall well being, both mental and physical.
Many of these 'softer skills' have been affected in the last couple of years by the lack of participation & social contact and general isolation, due to COVID 19. With this in mind, we are aiming to bring you a selection of workshops and speakers, both practical and theory to highlight how you can use different, but accessible forms of Physical Activity to help rebuild and develop these skills, both in Physical Education and across the curriculum.
Watch this space for the full invite to book your place - in the meantime secure the day in your diaries by speaking to SLT. Try and encourage your Head or Deputy to join you alongside the governor linked to PE.