Create Development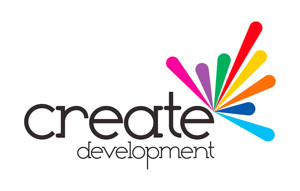 Sutton SSP are partnered with Create Development and can provide training and support in all Create programmes.
Create Development is redefining what's possible for PE, Sport and physical activity through a new, positive and inclusive culture.
Their innovative training and resources support primary schools, families and communities to transform the culture of physical activity. Their unique, inclusive approaches create habits and develop essential behaviours, physical literacy, emotional and thinking skills in EVERY child.
'We love working in partnership with Katie and her team to provide the best outcomes for schools and a positive relationship with physical activity for every child. At Create we are proud of the real PE movement, the vision, the inclusive approach and our market leading support including our resources on Jasmine (our digital platform). But it is the 'magic-weaving' work of Sutton SSP who realise that vision. Their commitment to high quality training and ongoing wrap-around support is second to none and is clearly reflected in the extraordinary success of their schools' PE programmes."

- Ronnie Heath, Managing Director, Create Development
DEVELOPING POSITIVE TEACHING HABITS TO DEVELOP POSITIVE LEARNING BEHAVIOURS
Email: info@createdevelopment.co.uk
Tel: 02088630304 Twitter: @Create_Dev
real PE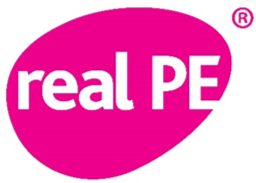 Real PE, real Gym, real Play, real Dance, real Foundations, real Leaders, real Legacy and real PE at Home
Individual or whole school training can be delivered as well as continued support to confidently deliver real PE lessons. Read on to find out about their core programme.
Supporting primary schools to transform PE experiences for EVERY child, teacher and family.
real PE will:
inspire you through training
equip you with an outstanding curriculum
provide the best tools and resources
transform staff confidence.
This sustainable solution will positively impact on EVERY child, teacher and family in your school both now and into the future.
It is fully aligned to National Curriculum and Ofsted requirements and focuses on the development of agility, balance and coordination, healthy competition and cooperative learning through a unique and market leading approach to teaching and learning in PE.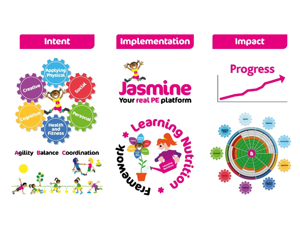 Jasmine – your real PE platform is a teaching and learning aid, in addition to a planning aid, and has been designed to help bring lessons to life for children in a fun and creative way. Jasmine is included in real PE membership and provides staff with access to ALL programmes for EVERY year group.
Over 7,600 schools and 44,000 teachers are already using the real PE approach and having a positive impact on over 2.4 million pupils.
Let's transform PE for EVERY child, teacher and family in your school!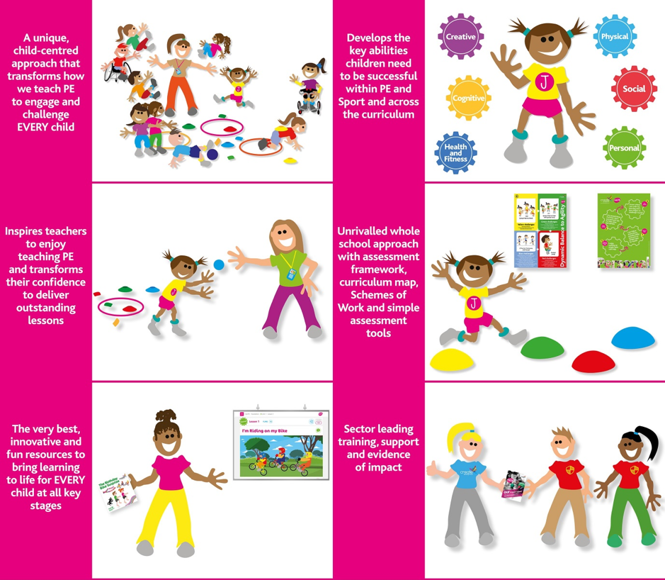 Start your journey with real PE membership for only £2,290 plus VAT. This includes:
subject Leader training
whole staff training
full access to Jasmine – your real PE platform
an impact report
other membership benefits.
After year 1, annual membership costs £495 plus VAT.
CLICK HERE FOR MEMBERSHIP PRICINGCLICK HERE FOR EXAMPLES OF LESSONS