Sutton Council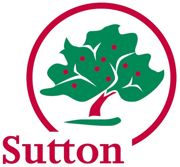 Sutton London Borough Council is the local authority for the
London Borough of Sutton in Greater London, England.
It is a London borough council, one of 32 in the United Kingdom capital of London. Sutton is divided into 18 wards,
each electing three councillors.
https://www.sutton.gov.uk/0208770 5000Twitter: @SuttonCouncil
Mayor of Sutton - Councillor Trish Fivey (Lib Dem, Sutton South)
Trish.Fivey@sutton.gov.uk0208 770 6442Leader of the Council - Councillor Ruth Dombey (Lib Dem, Sutton North), also Strategy & Resources Committee, Chair - Health and Wellbeing Board, Chair - Senior Officer Appointment Committee
ruth.dombey@sutton.gov.uk0208 770 5406The Sports Partnership work closely with Sutton Council ensuring their priorities are closely aligned with the strategic objectives of the council outlined in the Sutton Plan.
The Sutton Plan sets out a shared vision for the borough and their thoughts on how to tackle some of the big issues facing us. It is a blueprint for how everyone can work together, the basis for new actions and new conversations as we begin to build Sutton's future.
www.thesuttonplan.org/They meet regularly with Public Health. The Director of Public Health's Annual Report considers the health and wellbeing of Sutton's population.